Kris Langman
Biography
Books by Kris Langman

Logic to the Rescue (Logic to the Rescue series, Book One) - available on Amazon and Smashwords
The Prince of Physics (Logic to the Rescue series, Book Two) - available on Amazon
The Bard of Biology (Logic to the Rescue series, Book Three) - available on Amazon

Hamsters Rule, Gerbils Drool - available on Amazon
The Danger Next Door - avaiable on Amazon and Smashwords
The Danger Down Under - available on Amazon
Books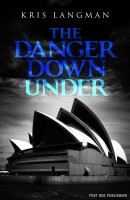 The Danger Down Under
by

Kris Langman
Anne Lambert thought that working in Sydney would be a blast. Lazy weekends lying on white sand beaches, refreshing dips in the ocean, barbeques on the terrace of her condo overlooking the Tasman Sea. But her idyllic overseas assignment is shattered when a co-worker throws himself off the roof of their company's skyscraper in Sydney. His body is found still clutching an environmental protest sign.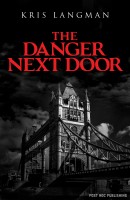 The Danger Next Door
by

Kris Langman
When Anne Lambert first moves to London she's intent on enjoying her first experience living in a foreign country. Her busy new life takes a wrong turn, however, when a chance encounter with her next door neighbor drags her into the machinations of London's upper class.
Kris Langman's tag cloud