John Mann BSc
Biography
John Mann studied chemistry at University College London, obtaining a BSc in 1967 and PhD in 1970. After three years of research in the USA and a year as a Teaching Fellow at Jesus College, Oxford, he obtained a lectureship in Organic Chemistry at Reading University, rising through the ranks to become Professor of Organic Chemistry in 1990. In 1999 John accepted the McClay Chair of Biological Chemistry at Queen's University Belfast. Before he retired in 2008 he spent four years as Pro-Vice-Chancellor for Research. His research focused on the synthesis of medicinally-useful agents, especially those active against cancer and viral infections.

John has always been fascinated by the use of natural chemical products in the treatment of disease, as agents for murder and euthanasia and for their mind-expanding properties. His 1992 popular science book for Oxford University Press entitled Murder, Magic and Medicine explored this subject, and was followed by The Elusive Magic Bullet (Oxford University Press, 1999), which dealt with the use of natural products for the treatment of disease. In 'Chasms of Delight' he returns to the supposedly magical properties of natural substances.
Books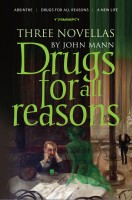 Drugs For All Reasons
by

John Mann BSc
From kitchen cupboards to university laboratories, drugs are found all around us and touch us all at some point in our lives.These three stories show the effect of drugs on a variety of characters, looking at Absinthe, LSD, Speed and medicinal drugs in unadulterated, eye-opening stories that show the delights and dangers of drugs.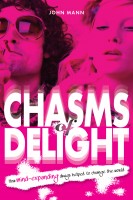 Chasms of Delight
by

John Mann BSc
Chasms of Delight is rooted in chemist John Mann's fascination with psychedelic, narcotic and euphoriant drugs. He sets out a colourful history of their discovery and use, telling the story of mind-altering drugs, their contribution to the work of poets and artists, the iniquities of the drug trade and the popular use of drugs in the 60s and 70s.
John Mann BSc's tag cloud