Stephen Mutuanga
Ed-Rutere Mutuanga, a Kenyan is a Public Transport Facilitator (Tout), Soccer Referee, a Political Strategist, but most importantly a Poet & Novelist. While working as a Bus conductor in 2006, his short story 'The Circle is Always Round' was shortlisted by EAFI (East African Film Institute) & DTM (Development Through Media) for a screenplay writers induction workshop, by the renown Professor Richard Krevolin, a writer and producer, known for Making Light In Terezin (2012), Dark Roads 79 (2016).
His short story 'Sofia' is available at www.storymondo.com. Prison Walls - 100 African Poems, Co-authored with his brother is their first anthology. Currently, he's dusting off a full-length novel 'The Ultimate Trophy' - which will be available from Smashwords in August 2016.

Stephen Mutuanga is an editor with Embu County Governor Press Service and Communication, a Website developer, Computer Hardware Technician and a dedicated poet. His next Poetry collection 'Maktub: Reflections & Revelations to and From the Soul', will be available soon.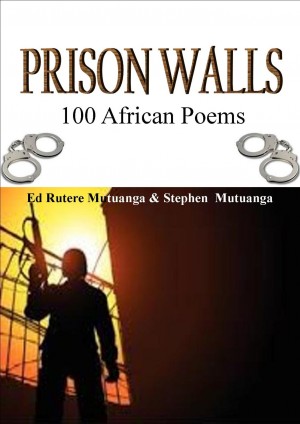 Prison Walls - 100 African Poems
by

Stephen Mutuanga
You set the price!
Words: 12,400.
Language: English.
Published: April 7, 2016
. Categories:
Poetry
»
African Poetry
Prison walls is an anthology of a hundred poems from Africa, tackling the questions above and more in an African way and matters of the continent -Yesterday, today and tomorrow. They touch a raw nerve in your deepest emotions and meditations of your -Yesterday, today and tomorrow... and release you from behind prison walls.