RC Allen
Biography
A Muncie, Indiana native, R.C. began writing short stories in the fifth grade, and continued through high school until he joined the Army as an award-winning newspaper reporter, where he spent his full four-year stint in Washington, D.C, writing for the "Pentagram." After continuing as a reporter for the National Guard in Indiana, and in Colorado, he now calls Indianapolis home, where he resides with his wife, Jaime, granddaughter, two dogs and a very challenging puppy. "Bonfire" is his first published novel.
Videos
Bonfire Confessions of the Asshole Club
Video of the author describing the novel
Books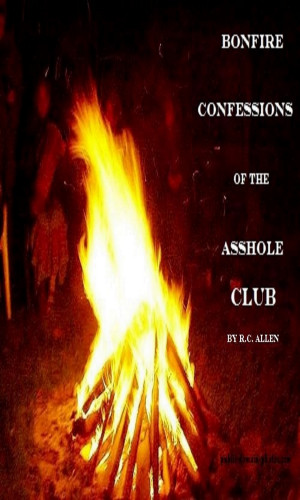 Bonfire Confessions of the Asshole Club
by

RC Allen
"Bonfire Confessions" is a curl-up-around-the-fire novel of dysfunction, tragedy and rebirth. Four strangers form an unbreakable bond, and an unspoken support group, based upon tragedies in their own personal lives. As they explore each other's loss, they are able as a group and individually to finally see hope and possibly even redemption for themselves.
RC Allen's tag cloud