Nweke Anthony
Biography
Anthony Nweke - a veteran author - is a humanitarian , and a true believer in positivism. He believes in positive state of God`s set order, word or work of creation. Unlike some scholars or philosophers who held/hold views or opinions that things exist of their own order, he opposes this belief in his writings. He believes in the Supreme Being that created the universe and has authority and control over all that he created.
Writing most times from back ground of philosophical thoughts, he dwells mostly on subjects that touch on positive state of God`s established order or word that goes with truth and reality, and expounding some laws of nature in relation to fundamental laws at creation to some large extent, presents him as an exponent of some laws of nature. His books, 'The truth Unravelled' and 'OBEDIENCE To LAW. A necessary for nation building" convey lessons to the adult minds in particular - the larger beneficiary believed to be the upper class - the most target audience who have high responsibilities especially in public life, and play key roles in high places of authority.
Books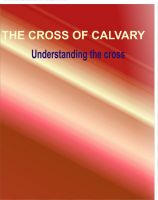 THE CROSS OF CALVARY Understanding the cross
by

Nweke Anthony
Price:
$3.99 USD.
Words: 9,090. Language: English. Published: April 30, 2013. Categories:
Essay
»
Literature
This text is meant for explanation of the meaning of the cross and the mystery behind the cross. It, therefore, provides one with necessary facts needed to have clear understanding of the Cross of Calvary involving Christ`s death on the cross.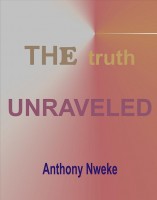 The truth Unravelled
by

Nweke Anthony
Price:
$4.99 USD.
Words: 41,960. Language: English. Published: March 22, 2013. Categories:
Essay
»
Literature
This work gives information on the need to embrace the truth in finding true life. It uncovers the tricks the devil uses in pinning mankind down . Some critical and controversial issues are taken care of by interpretation given of them beyond ordinary explanations. To come to light where many issues unresolved border the mind, truth is thrown to the darkness for light to dispel the darkness.
Nweke Anthony's tag cloud