R. J. Hepner
Biography
R. J. Hepner chases history and current events like a NASCAR racing driver. Ancient Egypt, the Persian Empire, and the Roman/Greco period are his favorite pursuits. Through these mediums he draws inspiration for creating a series of Intel thrillers. A dual U.S. & Canadian citizen, he resides in the Okanagan Valley in Northeastern British Columbia with his wife, Marion. Previous occupations included working as a ship chandler salesman, iron shop finisher, shipyard store man, and at a regional Hyundai auto distribution center. He owned and managed two consulting businesses in Newport Beach, California and Vancouver, B. C. During this time he wrote business plans and proposals for Asian entrepreneurs and investors.
Series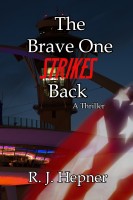 Books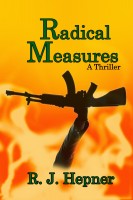 Radical Measures
by

R. J. Hepner
NSU agent Art Dodek is assigned to investigate the death of a Saudi-Canadian couple in Montreal and the theft of 1,500 pounds of silver bullion. In no time he's embroiled with a Lebanon bank and two in the U.S. alleged to funnel fraudulent money transfers to the notorious Hezbollah terror organization and drug cartels.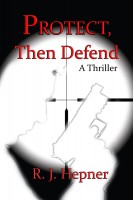 Protect, then Defend
by

R. J. Hepner
How do you prevent an assassination plot that targets the prime minister of Israel on Canadian soil? Senior agent Art Dodek and his partner are faced with tracking down two elusive insurgents in Vancouver.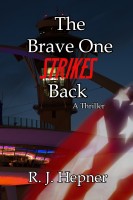 The Brave One Strikes Back
by

R. J. Hepner
Art Dodek joins an FBI/Homeland Security task force to stop the Somali Brotherhood of Jihad from attacking targeted sites. Teamed with Consuela Mercado, a no-nonsense DHS officer, they clash with militants throughout Los Angeles.
R. J. Hepner's tag cloud