R Lee Keen
Biography
R. Lee Keen is an American novelist best known for technically detailed, fast-paced adventure novels flavored with science fiction and military action. A distinguished, retired military officer whose career encompassed time spent as an intelligence analyst, nuclear weapons officer and space operations officer, he's also considered an expert and testifies on a wide variety of subjects, including critical infrastructure protection and advanced renewable energy generation. An avid history buff, one of the hallmarks of his writing is his frequent blending of historical fact subtly into the storylines.
Where to find R Lee Keen online
Books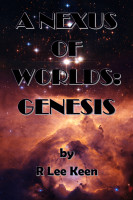 A Nexus of Worlds: Genesis
by

R Lee Keen
The sequel to A Nexus of Worlds: Voyage, the story continues as Bryce Tyrell and his crew find themselves now stranded on an Earth-like planet orbiting a star light years from home. They also find themselves in the middle of a desperate conflict of cultures – cultures that defy description and imagination – and encounter individuals who would prefer the crew and their technology simply disappear.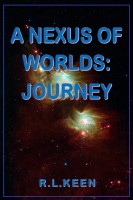 A Nexus of Worlds: Journey
by

R Lee Keen
The Prequel to A Nexus of Worlds: Genesis. The story introduces the reader to Bryce Tyrell, an unlikely hero from Earth chosen to be one of the first colonists on Mars. When the Intrepid is hijacked, the crew finds themselves orbiting a mysterious Earth-like planet in an unknown galaxy. Events rapidly spiral out of control and Bryce and his shipmates find themselves crash landing on the planet.
R Lee Keen's tag cloud