R Ullmann
Biography
I am a big fan of movies. I mostly watch action, mystery, and science fiction movies. I especially enjoy movies with a good story. One day, I was leaving a movie with a particularly bad plot and thought I could come up with a better story. My daughter had always enjoyed the stories that I made up for her, so I decided to put myself to the test.

I started to write down stories. Some stories are about towns. Some are science fiction. And some are about teenagers dealing with changes of growing up. I put these ideas together into The Tidwell Notebook. I added humor and good friends because I know how important they are. Then I added a mystery because life is always a mystery for teenagers.

I have a collection of original stories for children. These are based on bedtime stories I used to tell my daughter when she was little. They are short and easy to read. I hope you enjoy them.
Books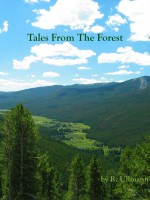 Tales From The Forest
by

R Ullmann
Every evening, the forest animals gather to tell each other stories. How did the moose get its antlers? Why does the porcupine have quills? What happens to the wolf who wanted to be a different animal? Who wins when a moose races against a beaver? These are short original stories suitable for all children, no matter their age.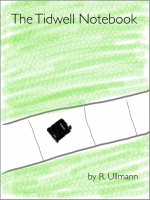 The Tidwell Notebook
by

R Ullmann
Charlie is beginning his junior year of high school. Charlie has his two best friends. He made the track team. He gets his first girlfriend. An excellent show is making its debut on television. So far, it's a good year. Then Charlie finds a black notebook with mysterious writing. Soon, the people in his little town start to change. When his girlfriend dumps him, Charlie wants to find out why.
R Ullmann's tag cloud