Rachel Walter
Biography
Rachel lives in Central Pennsylvania, is a stay at home mom, has a wonderful husband, total of 4 kids, 3 of which are step kids. She's a true Pittsburgh Penguins and Steelers fan. She's an insomniac that loves coffee, Johnny Depp movies and bonfires, dislikes driving on the interstate, bugs of any kind, and a too quiet house. When she's not playing with the people inside her head, making her family think she belongs in the loony bin or writing, she enjoys spending time with her family, finding new music, new books, helping someone or plotting something equally crazy with her Critique Partners.
Where to find Rachel Walter online
Books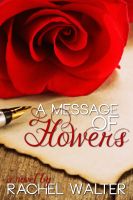 A Message of Flowers
By
Rachel Walter
Price:
$2.99 USD.
Words: 71,840. Language: English. Published: November 16, 2013. Category: Fiction
To florist, Georgina Nickols, every flower has a meaning and a purpose. Flowers are something she knows, lives, and breathes. But when they start mysteriously showing up on her porch, she's unsure of their meaning, and of who is leaving them. What do these flowers mean to the messenger?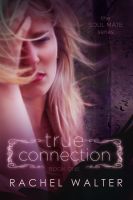 True Connection
By
Rachel Walter
Price:
$0.99 USD.
Words: 107,630. Language: English. Published: July 13, 2013. Category: Fiction
With the help of supernatural friends and protectors, Jazzy thinks she's safe until what remains of her family is put in danger. Does she have what it takes to save her family, life, soul, and soul mate, or will all be lost?
Rachel Walter's tag cloud