Rajani Vaidya
Biography
Rajani Vaidya holds degrees in liberal arts, accounting, and computer science. Her passion has been cooking delicious and nutritious foods that are loved by children and adults alike. She selects preparations from Indian kitchen, as also from Western kitchens such as French, Italian, and American. For every delicacy she writes about, she has spent hours in adjusting and recording all the steps and measurements to ensure good flavor and quality.
Her previous book, "Festivals & Delicacies of India" was published in 2009. It will be available as e-book soon.
Books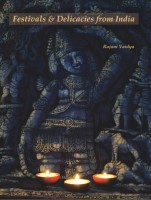 Festivals & Delicacies from India
by

Rajani Vaidya
This book is for those who are interested in preparing Indian delicacies and understand their relationship with Indian festivals celebrated throughout the year. The book offers guidance with step by step procedures for cooking that are easy to understand and follow. The book is interesting and unique because it describes the mythological stories behind the relevant festivals as well.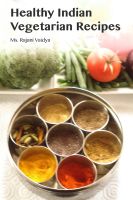 Healthy Indian Vegetarian Recipes
by

Rajani Vaidya
This book provides information about healthy Indian vegetarian cooking. Preparation of delectable appetizers, soups, rice and wheat, vegetables and beans is presented. The author has selected recipes that are easy to prepare using healthful ingredients. The author is an expert in cooking meals, and has personally tested each recipe and provided step-step approach to ensure successful results.
Rajani Vaidya's tag cloud