Ramona Corrado
Ramona Corrado, nata a Lecce, residente a Belluno, ama definirsi infermiera di professione, scrittrice per diletto, lettrice congenita. I casi della vita la vedono in perpetua dicotomia: tra nord e sud, tra mare e montagna, tra razionalità e istinto, tra realtà e fantasia, tra voglio e non posso, per cui lei stessa non sa darsi una identità. La professione l'ha portata a occuparsi scientificamente e razionalmente di fatti molto terreni, ma la tendenza naturale è sempre stata quella dell'evasione letteraria, inventando storie da spunti reali. Ha vinto vari premi letterari tra cui nel 2003 il Premio Antonelli di Castilenti, nel 2004 il Premio San Valentino di Terni e nel 2008 il Premio Le Quattro Porte di Pieve di Cento. Ha ricevuto diverse segnalazioni o si è classificata ai primi posti in molti altri concorsi letterari. Ha pubblicato racconti in varie antologie (tra le ultime: 365 racconti erotici per un anno, Delos; Onda d'abisso, Orecchio di van Gogh, Marchenoir, Italic Pequod, Canti d'Abisso, Origami), in riviste letterarie (Il furore dei libri), o riviste femminili (Confidenze e Intimità, in questo caso classificandosi seconda all'omonimo concorso letterario del 2006). Dal 2006 fa parte della Carboneria Letteraria, collettivo di scrittura con cui ha pubblicato molti racconti e nel 2014 il romanzo di fantascienza Maiden Voyage, scritto a 34 mani per Homo Scrivens. È stata redattrice per Vibrisselibri, casa editrice online di Giulio Mozzi, e del lit-blog La Poesia e Lo Spirito. Attualmente cura delle rubriche per la web-magazine Facciunsalto.it. Nel 2012 ha pubblicato l'ebook Un golfino blu racconta (Abelbooks), recensito su Il Sole 24Ore/Sanità e premiato al concorso Vedere oltre del master - Death Studies & the End of Life, Università di Padova.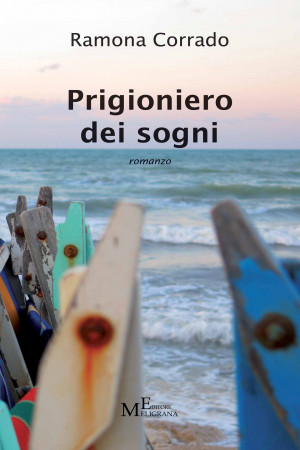 Prigioniero dei sogni
by

Ramona Corrado
Emilio Lanza è un bel ragazzo ventitreenne che il 15 giugno compie gli anni e prova a cambiare vita. Si trasferisce in una stanza in affitto presso gli Scopetti: il marito Amilcare, maresciallo di marina in pensione, la moglie Clelia e i due figli adolescenti. Da sempre in contrasto con il padre Leonardo e la matrigna, Emilio si ritiene predestinato a un grande successo in campo letterario...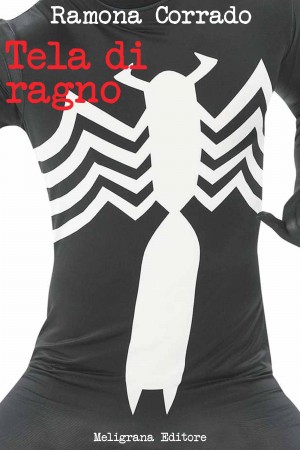 Tela di ragno
by

Ramona Corrado
Tela di ragno e altri racconti si propone come una raccolta di racconti dalle mille sfumature: dalla delicatezza alla sofferenza, dall'humor al sapore favolistico, dalla poesia all'amore che travalica il senso comune. Storie a volte improbabili, altre realistiche, ma sempre intrise di un profondo senso umano e, proprio per questo, profondamente eterogeneo.