Ravi Valluri
Ravi Valluri is an officer of the Indian Railway Traffic Service. His passion
led him to author four books - 'The Matter of the Mind', 'Make the Mind Mt.Kailasa',
The Infinite Mind' (co-authored with Ankush Garg) and 'NaMo 303 Words
to Victory'. Currently posted in Prayagraj, as the Principal Chief Operations
Manager, North Central Railway, he was decorated with the Chief of
Army Staff award during his tenure in MIL Rail (Army Headquarters).
In his spare time Valluri conducts the Happiness Programme, yoga and meditation sessions of the Art of Living, besides helping counsel addicts
and undertaking courses for those dependent on alcohol and drugs.
Valluri's other interests include theatre, public speaking and writing. At
present, he contributes to Free Press Journal, Mumbai and is a regular blogger
at WordPress and SpeakingTree.
All of Valluri's previous books have been unveiled by H.H. Sri Sri Ravi Shankar. His first book 'The Matter of the Mind' has been translated into Telugu
and is available under the title 'Manomoolamidham'.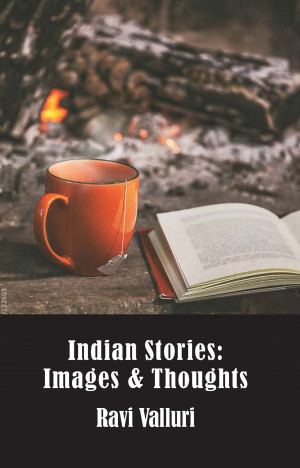 Indian Stories: Images and Thoughts
by

Ravi Valluri
Not all those who wander are lost."" -J.R.R.Tolkien