Reba Rhyne
Biography
For three-quarters of a century, Reba Rhyne's home has been in East Tennessee. During this time, she was married for 25 years, had a daughter, and established a business of her own. Writing began as a hobby, while she spent months on clients' locations as a consultant, developing prototypes for boat upholstery. This is her first published novel, but not her last. Writing in a style reminiscent of Laura Ingalls Wilder and Janette Oke, Reba Rhyne, tells stories based on real history, much if it inspired by her own ancestors. For sixty years, she has been a Christ-follower who believes her responsibility is to follow the Great Commission found in the Gospel of Matthew. Retired, she shares her fifteen acres in the Smoky Mountain foothills with Phil the groundhog and numerous other animal friends.
Books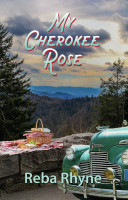 My Cherokee Rose
by

Reba Rhyne
Usually, the death of a loved one soon ends or at least reduces their influence on those they leave behind. Not so with Maddie Whitehead Ryeton. A single red rose in a funeral bud vase, and the bequeath of a used, taped-up USPS box with JENNI scrawled in her grandmother's handwriting, pique the young girl's curiosity. Were they related? How? She sets out to find the answer.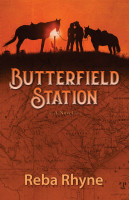 Butterfield Station
by

Reba Rhyne
In 1858, at almost seventeen, a determined and fearless Gracie Tipton mounts her horse in Nashville, Tennessee and travels two thousand miles of the Butterfield Trail, an overland mail route to San Francisco. Her father has been hired as station man at The Pinery in the Guadalupe Mountains of Texas and New Mexico.
Reba Rhyne's tag cloud