Rebecca Lawton
Biography
Rebecca Lawton was among the first women whitewater guides in the West. She has since published articles and short stories in journals such as Orion, Shenandoah, Sierra, THEMA, Santa Barbara Review, and the San Francisco Chronicle Magazine. She has an MFA in Creative Writing from Mills College, and earned the Ellen Meloy Award for Desert Writers. Her collection of essays about the river guiding life, Reading Water: Lessons from the River, was a 2008 San Francisco Chronicle Bestseller. Junction, Utah is her debut novel, which received the 2014 Willa Literary Award for Original Fiction.
Where to find Rebecca Lawton online
Videos
Junction, Utah
Award-Winning author Rebecca Lawton introduces her new novel, JUNCTION, UTAH
Books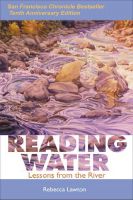 Reading Water: Lessons from the River
by

Rebecca Lawton
In the tradition of America's strong pioneer women, Rebecca Lawton was one of the first women river guides in the West. For millions of Americans and foreign visitors who have navigated America's great rivers by raft or boat - and for those who wish they could - this collection of essays will help them understand rivers and their impact on the human emotional landscape in a deeper sense.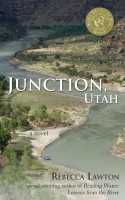 Junction, Utah
by

Rebecca Lawton
(4.50)
2014 Willa Literary Award Winner for Original Fiction - Set against the breathtaking environs of Junction, Utah, 28-year-old river guide Madeline Kruse confronts her father's painful legacy in the midst of the joys and struggles of a small Mormon ranching community, and one family - and one man- in particular.
Rebecca Lawton's tag cloud