Reginald1515
Biography
REGINALD T. JACKSON

Mr. Jackson In 1994 was named a National Shakespeare Pioneer by the New York Shakespeare Festival of the Joseph Papp Public Theater for his groundbreaking and strikingly innovative adaptation of KING LEAR as a Black Drag Queen dying of AIDS, entitled: HOUSE OF LEAR. He has also received a New York City Mayor's Citation and a Arts and Cultural Foundation Award for his work in Arts-In-Education -- teaching creative writing throughout the New York City School System. As an independent writer his literary works have appeared in many many publications including; the anthology Brother To Brother, edited by Essex Hemphill on Alyson Publications, the anthology Flesh and The Word 2, edited by John Preston on Plume Books, BlackOut Magazine edited by Angela Bowen on Boston Towne Press, the anthology Sojourner edited and published by OTHER COUNTRIES, BGM Magazine edited by Sidney Brinkley on Blacklight Press, OUTWEEK Magazine edited by Sarah Pettit, American Writing Magazine, The Pyramid Poetry Periodical, Pyramid Periodical, etc. He has completed two novels entitled: LOVE SICKNESS and MY HOMEBOY LOVE. He is the author of more than a dozen plays and six screenplays. His play " STRAIGHT BOYS" was named the best gay play of the decade by the New York City Gay Cable Network. He was a staff writer for the national magazines: FLAVALIFE magazine and the national CLIK magazine. He was prominently featured in the upcoming reprint of the legendary Essex Hemphill anthology BROTHER TO BROTHER. His Books: HEJIRA: From Cradle To Grave and STICKS AND STONES have been nominated for the 2008 and 2009 Lambda Literary Foundation Poetry Awards. They are both available online through major book sellers.
Books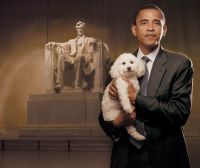 THIS MORNING I WOKE UP BLACK: The Barack Obama Poems
By
Reginald1515
Price:
$4.99 USD.
Words: 5,420. Language: English. Published: April 7, 2011. Category: Fiction
This is a poetry collection created while I worked on the OBAMA for America CaMPAIGN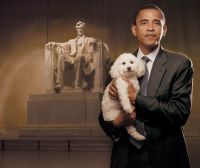 THIS MORNING I WOKE UP BLACK: The Barack Obama Poems
By
Reginald1515
Price:
$4.99 USD.
Words: 20. Language: English. Published: March 18, 2011. Category: Fiction
Poetry collection written during the 18 months while I worked on the Obama for America Campaign
Reginald1515's tag cloud