T.W. Anderson
Biography
T.W. is an experienced pilot who holds an Airline Transport Pilot rating with time in over 50 different private and ex-military aircraft. His real life flights have ranged from patrol flights to transporting dignitaries has given him the background to write action sequences with such vivid detailed descriptions the reader feels like they can feel the vibration and smell the jet fumes.

The author is an accomplished marksmen and enjoys honing his shooting skills with not only handguns but tactical rifles. He also enjoys working with his hands on various restoration projects such as restoring ex-military vehicles and aircraft to remodeling and home improvement projects. Over the years he has owned and raced a number of high performance automobiles not only on the quarter mile, but in closed course touring as well as sports car parking lot races.

Based out of Wichita, Kansas where he lives with his wife and is surrounded by his sons, their families and his grandkids the author enjoys traveling and learning the history and background of various new areas.
Books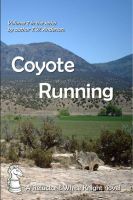 A Reluctant White Knight, Coyote Running
A Reluctant White Knight Coyote Running Volume 2 in the Romance/Suspense Fiction series of novels by author T.W. Anderson. Trouble in the mail to upset an otherwise wonderful new marriage. Life interrupted by a favor turned "mission". Helping the ranch's business means taking drastic action. Keeping secrets causes marital stress. A Nation aided in saving lives in jeopardy.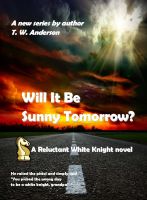 A Reluctant White Knight - Will It Be Sunny Tomorrow?
Intended Audience: Adults of all ages with an interest in suspense, romance, aviation, action, good triumphing over evil. The primary character is recovering from the loss of his wife of nearly twenty-five years. He uses the experience of his past to rescue a stranger and then protect that person from an attempted kidnapping. The scene of the book is set in present day rural West Texas.
T.W. Anderson's tag cloud