Ria Hickey
Biography
Ria Hickey was born and raised in Worcester, Massachusetts. After graduating from Boston College with a degree in English, she moved to New York City. Moves to San Francisco, Los Angeles, London, Boston, Cape Cod and the Berkshires followed. One location was The Twilight Zone. She survived.
Where to find Ria Hickey online
Books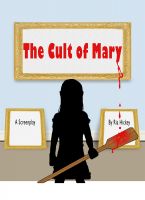 The Cult of Mary
The Cult of Mary is an urban family drama set in the art world. An ambitious artist's desire for success clashes with the women in his life: his lonely muse, his ruthless art dealer, and her fragile young daughter who worships him.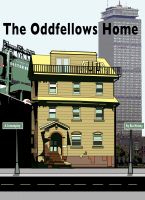 The Oddfellows Home
The Oddfellows Home is an urban family comedy. A young, eccentric single mother who runs a nursing home falls in love with a very conservative guy who struggles to accept her unusual work, family and friends. She discovers he has an equally curious life that ultimately reveals their bizarre family tie.
Ria Hickey's tag cloud