Richard Honey
Biography
Having spent 30 years in the computer industry, engineering and teaching, in 2006 Richard founded a ministry to reach the homeless and "working poor" in Longmont, Colorado. The support offered not only includes material support but teaching, based on a solid biblical foundation, in the areas of personal improvement and relationships.
Where to find Richard Honey online
Videos
A Drop from The Well
A Sample of the daily video devotional "A Drop from The Well"
Books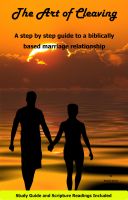 The Art of Cleaving
by

Richard Honey
Whether it's lack of communication, mis-communication or simply a lack of understanding, you and your spouse will grow together in compatibility after reading this study guide. God laid down the basics for a "marriage that cleaves" and sadly, lack of these principles has contributed to the high rate of divorce - even within the church.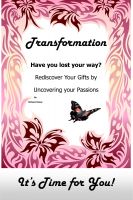 Transformation
by

Richard Honey
Life overtakes us and we often find pressures and responsibility push our dreams and visions, our ambitions and hopes to the darkest and farthest reaches of our innermost being. The activities you were once passionate about doing are entwined with the gifts you were given. Rediscover your passions and you will rediscover yourself.
Richard Honey's tag cloud