Anjannette Conner
Biography
Freelance editor and author Anjannette Conner lives in Texas with two of her four children and several adorable cats. She is also the proud "Gramms" of four equally adorable grandchildren. Blessed with a serious love of reading, she fell in love with the historical romance genre many years ago when her grandmother gave her some romance novels to read. When she decided to pursue her lifelong dream of writing, it was an easy decision to focus on the historical romance genre, and Mystery Lady and Defying a Duke are her first efforts. Free time is a rare gift, but when she manages to take time off, she loves spending it in Arkansas with her grandchildren, children, parents, and the grandmother who started it all.
Where to find Anjannette Conner online
Series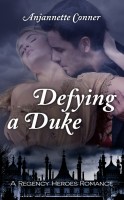 Regency Heroes
by

Anjannette Conner
Characterized by dashing lords and daring ladies, the Regency Era offers plenty of excitement and intrigue to the members of the British peerage caught up in the social whirl. Strong men are inevitably drawn to strong women, and some of Regency London's boldest rakes ultimately fall prey to the ravishing beauties in desperate need of heroes.
Books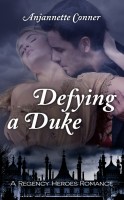 Defying a Duke
by

Anjannette Conner
The lives of a rebellious American heiress and a future British duke collide when she runs away from her domineering brothers and straight into the middle of a deadly conspiracy. Caine Wakefield rescues the beautiful Jordan Montgomery and vows to protect her, even though it could mean sacrificing his heart to a destiny he can't control.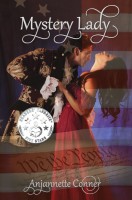 Mystery Lady
by

Anjannette Conner
Left for dead with no memory, a mysterious beauty turns to her handsome rescuer for help. Zachary Chandler doesn't know if the woman he calls English is an innocent victim or a cunning British spy, but he is determined to protect her, even if it means losing his own heart.
Anjannette Conner's tag cloud