Mercy James
Biography
I may not be very old(19) but I've been writing for years. I love the sort of calm that comes over me when I write, it's so relaxing; especially after getting off work.

I'm really into music of all kinds, no one genre is preferred over another with me. I always have to have music on whenever I'm writing or reading, it helps me to concentrate.

I'm also a photographer in my spare time(outside of writing and work) and love being outdoors...when it's warm. Unlike a lot of people in my generation, I prefer to use an older camera that still takes film. I find that they're better because they capture almost exactly what's right in front of it, unlike digital cameras that may distort or discolour the image.

I grew up in a town with a population of less then 6,000. Everyone knew everyone there, so it was hard to have any sort of private life, though luckily I had mastered the art of being invisible in school, no one ever really took notice of me and I liked it that way.

If you would like to see my photography, hop over to my DeviantArt page. http://bleeding-heart-93.deviantart.com/
Books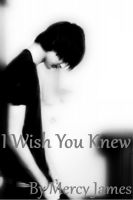 I Wish You Knew
by

Mercy James
(3.67)
Everyone has their secrets, that's a fact, but some are worse than others. Take mine for example...I'm in love with my best friend. Sure, no big deal, except for the fact that he's straight and I'm....not so straight.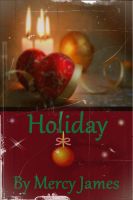 Holiday
by

Mercy James
(3.00)
Lee never knew what people meant when they said "everyone is family on Christmas" until his boyfriend Kleo and his family showed him.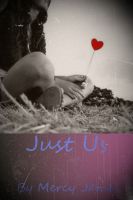 Just Us
by

Mercy James
(3.00)
Valic doesn't care what his mother thinks, he is determined to be with his lover Destrey for better or for worse.
Mercy James' tag cloud