Robert Brannan
Biography
Robert Brannan began writing poetry and short stories in 1980s. The writing of novels began in the early 90s but he has waited until now to publish the first of three novels. Drop-Off is the first to be published The second is Drop-In which will be out in the fall of 2013. The third novel, Drop-Out will be available in the summer of 2014. Brannan has lived a most interesting and diverse life.
Early in his career Robert Brannan was a legal clerk and officer in a large court system. A few years later he had become a player in but not a member of high society. He has a working friendship with some of the very wealthy and most powerful individuals and families in the United States and Europe. His most distinctive career continues today.
Some of the events in his life have been horrendous and there can be little doubt that these experiences have been a major factor in his writing. The most dramatic of these events has been the murder of eleven friends and associates. Only two remain unsolved.
A novel he plans to write, "Murder's Square," is a true story about two of his former employees. Their hatred for their immediate superior ends in his death by a homemade explosive device. No real suspects exists for a year and during that time the killers continued to work in their positions. An arrest for assault by one of these men caused the FBI to look more closely at them. They eventually confessed to additional crimes including kidnap, rape, and murder of three women. During their two year rampage they committed over fifty armed robberies in six states. Both are in prison for the rest of their lives.
There are many novels remaining in Robert Brannan's mind and he hopes to write all of them.
Books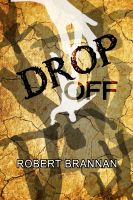 Drop Off
by

Robert Brannan
(5.00 from 1 review)
Drop Off is about the rich, rising rich, the wannabe and the use to be rich and their fight for power, money, and sex in the homes, business, and clubs of two of America's most prestigious communities.
Robert Brannan's tag cloud