Robert Prince
Biography
Robert Prince is something of a hybrid, a man equally happy mustering wild cattle on horseback in the Australian bush or sitting quietly researching history. His writings reflect this love for outdoor adventure and academic research, combining the two to present racy stories based on historical themes.

A snapshot of his life includes being raised as the son of a sugar-mill manager in the tropical paradise of Mossman, North Queensland, Australia; graduating from the University of New England with a B Econ; marrying a country girl; raising four beautiful children; and being a successful businessman.

As principal of his own accounting practice he enjoyed the freedom to choose and diversify, with side interests being sugarcane farming and cattle grazing. He has been referred to as the Phantom Accountant, to describe his absence from the office while attending to his spread of interests.

Since retiring from business, writing has become a passion, with the publication of his novels The Farrier's Son and Shadows of the Mountain.

After experiencing the rigors of life he has come to the conclusion that creative writing is the ultimate escape.

To speak with Robert, email: robertprince67@bigpond.com or locate him via the internet.
Books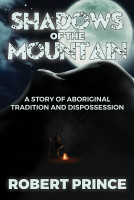 Shadows of the Mountain
by

Robert Prince
A novel portraying the grim reality of how the Aborigines, the original inhabitants of Australia, were treated during the early days of European settlement. This tragedy, as witnessed by members of the Mossman River tribe of Northern Australia, begins when Europeans arrive in their secluded valley in 1874. It then traces the next 100 years of their struggle for survival and recognition.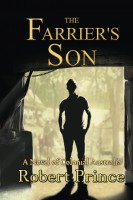 The Farrier's Son
by

Robert Prince
Historical fiction set in Cooktown and the Palmer River goldfield (Queensland, Australia) during the 1870s gold rush. A captivating narrative of a son's search for his fugitive father on the frontier. A contribution to the colonial history of Australia.
Robert Prince's tag cloud