Robin D. Laws
Biography
The novels of author and game designer Robin D. Laws include Pierced Heart, The Rough and the Smooth, and The Worldwound Gambit. Robin created the GUMSHOE investigative roleplaying rules system and such games as Feng Shui, The Dying Earth, The Esoterrorists and Ashen Stars. Find his blog, a cavalcade of film, culture, games, narrative structure and gun-toting avians, at robindlaws.com.
Where to find Robin D. Laws online
Books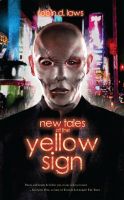 New Tales of the Yellow Sign
by

Robin D. Laws
New Tales of the Yellow Sign expands the classic horror mythos of weird tales pioneer and Lovecraft precursor Robert W. Chambers into new vistas of unease and imagination. Over the course of eight troubling stories, writer and visionary game designer Robin D. Laws lures you into diseased timelines, impossible pasts, and the all-too-terrifying present.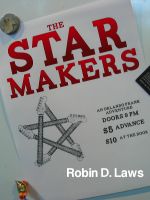 The Star Makers
by

Robin D. Laws
(4.00 from 1 review)
Former rock icon Orlando Frank battles an occult conspiracy to put his famous band back together in this rollicking supernatural adventure.
Robin D. Laws' tag cloud