Robin Nobles
Biography
I was born in California, and grew up in Florida. My Dad served in the US Navy, My mom was a Marine. I have been on a 51 year adventure in life... and am not done yet. I believe in trying new things and that we make our own happiness. I served proudly in the US Air Force were I worked on T-38's and worked as a photographer. I presently live in the beautiful mountains of Virginia in a log home I designed and built my own two hands. (My family helped too, of course). I presently work as a school nurse in a small town, and run a small soccer league. Besides art and photography, I enjoy playing on my backhoe, coaching and playing soccer and playing my banjo or my guitar. I am a true believer that anyone can do anything they set their mind to. I hope the books I create bring a smile to everyone who sees them.
Books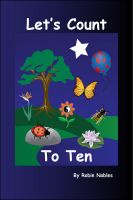 Let's Count to Ten
by

Robin Nobles
A colorful counting book with bright pictures that make counting fun.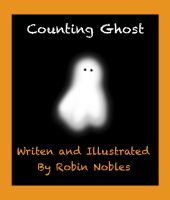 Counting Ghost
by

Robin Nobles
(4.00 from 2 reviews)
A fun and colorful children's book counting ghost from one to ten.
Robin Nobles' tag cloud