Robyn Harding
Biography
Robyn Harding is the author of "The Journal of Mortifying Moments", "The Secret Desires of a Soccer Mom", "Unravelled", "Chronicles of a Midlife Crisis", and the award-winning teen novel, "My Parents Are Sex Maniacs... A High School Horror Story". She has also written a non-fiction memoir entitled: "Mom, Will This Chicken Give Me Man Boobs? My Confused, Guilt-Ridden and Stressful Struggle to Raise a Green Family. Her books have been optioned for film and TV and published around the world. She lives in Vancouver, BC and continues to write books and screenplays.
Where to find Robyn Harding online
Books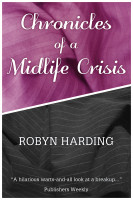 Chronicles of a Midlife Crisis
by

Robyn Harding
Lucy is blindsided when, after 16 years of marriage, Trent tells her he's leaving. Bitter and broken,she holds it together for 15-year-old Samantha. But Sam's shocking act of rebellion forces Trent and Lucy to reunite as parents - and to decide what they want for their own futures, and for that of their family. Heartbreaking and hilarious, Chronicles of a Midlife Crisis goes beyond the cliché.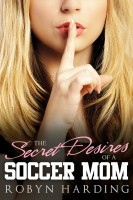 The Secret Desires of a Soccer Mom
by

Robyn Harding
Paige Atwell is satisfied with her quiet suburban existence. But when her friend Karen admits to a steamy love affair, Paige is forced to reexamine her life and marriage. Then Karen is found dead under suspicious circumstances. Unwilling to divulge her friend's adulterous secret, Paige must investigate Karen's death herself… a choice that leads her into danger, temptation, and a shocking secret.
Robyn Harding's tag cloud