Ronnie Stout
Biography
Ron Stout was raised in Los Angeles, California, and earned his BA in pre-medicine at Occidental College. Following two Korean tours as a navy officer on a destroyer, he attended LIFE Bible College, majoring in biblical Greek and theology and graduating with a BTh. With children arriving, Ron worked in a corporate office in Los Angeles while attending USC in the evening as a graduate student in the School of Business. Ron and his family then moved to San Diego County, where Ron spent 21 years in the stock market as a broker, a branch manager of an NYSE member firm, and an independent registered investment advisor. Many of the experiences in Fireflies occurred while Ron and his wife, Corinne, were living on their beautiful ranch in Julian, California. They then moved to Arizona, where Ron studied agriculture at the University of Arizona. The Stouts plunged into apple orchards and the Cider Mill, a highly visible retail operation on Interstate 10 at Willcox, Arizona, for 22 years. Today, Ron and Corinne have retired on their Arizona ranch. Their daughter, Robin, and her family live nearby.
Books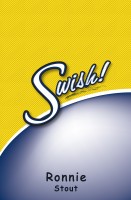 Swish!
by

Ronnie Stout
Brandi Braden, coach of the San Fernando University women's basketball team makes two decisions: one very forward-looking and innovative; and the other very ill-advised and dangerous. Her choices lead to a very tumultuous season including injuries, inventions, adventures, arrests, disaster, and disappointments. However, her assistant coach, Emily Hanson holds true and develops the silver-lining f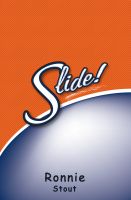 Slide!
by

Ronnie Stout
Sheridan Matthews is the new softball coach at Mountain Shadows High School. Slide is the story of the girls on the team and how they react to various issues in their quest for the State Championship. Racial tensions, disreputable behavior, internal squabbles, and even a death . . . they experienced it all. Read how the coach's wisdom and the influence of a young Christian girl affect the outcome.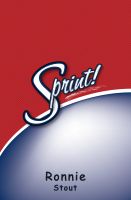 Sprint!
by

Ronnie Stout
Sprint! is about four girls whose talent, hard work, and achievements have landed them the prime spots on the USA 4 x 400 women's Olympic relay team. They are poised to run into world history—but not in a way anyone anticipates. Each of these girls has an undisclosed and unusual event in her background that surfaces during the race when she is met by unexpected, extreme adversity.
Ronnie Stout's tag cloud