Rose B. Mashal
Biography
Rose is a loved mother, wife, and a stay at home lawyer. Writing is her passion, and reading is her obsession. Music is her best friend and sarcasm is her speaking trend. One of her joys is bringing happiness to others and her biggest wish is that they stay true to one another. Through her stories, she wants to spread nothing except understanding, peace and love.
Series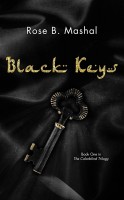 Books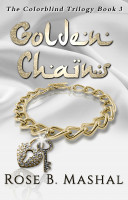 Golden Chains
by

Rose B. Mashal
"Royalty is a dirty game." That's what he'd once told her, but she couldn't imagine how dirty it could really get. With everything around her threatening her happiness, along with the well-being of the ones she loves the most, is there a limit to what Marie will do to protect them from certain danger?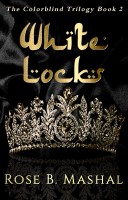 White Locks
by

Rose B. Mashal
When love knocked on Marie's door, she had a hard time denying her heart what it wanted. Especially after she'd found her black keys. Now Marie finally realizes that home is not where she was born, or where she'd lived all of her life. Home is where her Love is. It's time for her to follow her heart.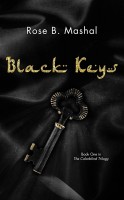 Black Keys
by

Rose B. Mashal
(4.00 from 1 review)
A Muslim Arab Prince with a heavy weight of responsibilities on his shoulders and a Catholic American woman with a dark, haunted past living inside her heart. Unexpectedly thrust together in a deal of betrayal brokered by her brother, the last thing she imagines when she goes to his wedding in a kingdom far away from her home, is to find out that it's her own wedding as well. How will she survive?
Rose B. Mashal's tag cloud