Ron Rasmussen
Biography
I was born in Racine, Wisconsin in 1935, that makes me 80years young. I had 3 years in the Army, married for 32 years ending when my first wife died. I am currently married coming on 20 plus years. I worked for a manufacturing company in Wisconsin for 20 years, went to a Community College for 2 years and then worked in the legal profession for 7 years. I retired and moved to Grand Raids, MN and lived there for 7 years, moving back to Minnesota a few years ago. My spiritual path probably started at birth and is an on-going process for me. I was raised a Catholic but long ago left that thinking and moved to a more open mind concerning God.
Where to find Ron Rasmussen online
Books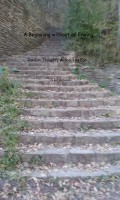 A Beginning without an Ending
by

Ron Rasmussen
The journey we are all on never began and it will never therefore end. We walk this journey with an ego we made with only a thought within our mind. Being a thought it is nothing and being nothing it has no meaning. Reading this book may help you on your journey but providing some thoughts you may not have previously had.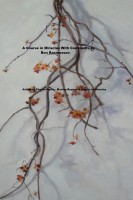 A Course in Miracles wth Comments by Ron Rasmussen
by

Ron Rasmussen
This book contains the Text of A Course in Miracles with comments by me on each paragraph. It is to be used as a tool on your spiritual journey. Please continue to always read your copy of A Course in MIracles.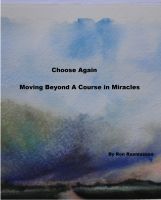 Choose Again - Moving Beyond A Course in Miracles
by

Ron Rasmussen
Moving beyond the teachings of A Course in Miracles. Expanding the mind to its awakening. Accepting the Truth within you. This book will lead you into your mind and ask questions that the ego cannot answer. The answers will come to you as you search within for Truth. This is a journey beyond the journey you believe you are on; you will go beyond your thoughts to a space of no-thought - a void.
Ron Rasmussen's tag cloud