Rudolf A. Zimmer
Biography
About the Author
Rudolf A. Zimmer immigrated to Canada in 1957. He received his B.A. (Honours) and M.A. in Mathematics from the University of Western Ontario in 1965 and taught mathematics at King's College, London, Ontario and St. Mary's University, Halifax, Nova Scotia. He joined the Faculty at Fanshawe College, London, Ontario in 1968. In 1972 he established the Mathematics Learning Centre, the first of its kind in Canada. He is the author of four textbooks suitable for individualized learning. From 1992 to 2000 he was semi-annually seconded by CIDA, Canadian International Development Agency to develop culturally appropriate learning material and to train teachers for Jamaica and Guyana. He retired from teaching in 1999. Zimmer lives in London, Ontario with Bridget, his delightful Irish wife. They have four children and ten grandchildren.
Books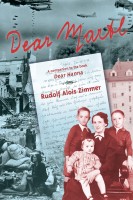 Dear Martl, A companion to the book Dear Hanna
by

Rudolf A. Zimmer
"Dear Martl, a companion to the book Dear Hanna" presents a story of the trouble and hardship women had to endure while their men were engaged on the front during World War II.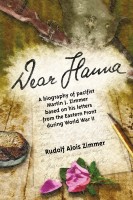 Dear Hanna: A Biography of Pacifist Martin J. Zimmer Based on His Letters from the Eastern Front during World War II
by

Rudolf A. Zimmer
Dear Hanna - is a rare eyewitness account of the plight of both civilians and soldiers affected by the military operations in the mud and freezing temperatures of the Eastern Front during WW II. Hanna's husband, Martin J. Zimmer, is a pacifist who, through his observations, reveals a profound understanding of what it should mean to be human.
Rudolf A. Zimmer's tag cloud