Rural Living Today
Publisher info
Rural Living Today, which provides education and encouragement for the homesteading community. Our readers include seasoned farmers, new homesteaders, and everyone in between. The Rural Living Today Team has experience and expertise in publishing, marketing, corporate management, and of course, rural living. Our topic specialties include rural property selection and development, income-producing projects, and increasing sustainability of the family farm.
Where to find Rural Living Today online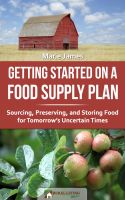 Getting Started on a Food Supply Plan: Sourcing, Preserving, and Storing Food for Tomorrow's Uncertain Times
Have you ever wondered how you'd feed your family if the retail grocery store system failed? Do rising prices and declining food quality make you want to take matters into your own hands? Getting Started on a Food Supply Plan will help you create a system of growing, buying, and storing food to raise your level of preparedness, increase your self-sufficiency, and provide peace of mind.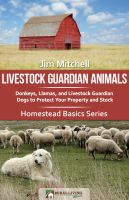 Livestock Guardian Animals: Donkeys, Llamas, and Livestock Guardian Dogs to Protect Your Property and Stock
(4.50)
Would your farm benefit from a livestock guardian animal to defend your property and stock? Learn how donkeys, llamas, and livestock guardian dogs deal with threatening predators. Read about the instincts, abilities, and limitations of each type of livestock guardian. Then evaluate your needs and make the right livestock guardian decision for your farm, ranch, or homestead.
Rural Living Today's tag cloud