Russell Warnberg
Biography
Russell Warnberg, teacher, writer, artist, and woodworker grew up in Minnesota. After joining the Navy, has spent most of his life in Maine. Having earned a degree from University of Minnesota and a Masters degree from the University of Maine he taught history and English in both public and private schools for many years. He has sold several paintings and many pieces of furniture that he designed and built. Finally he decided it was time to write that novel he always dreamed about. It is not the novel that he had ever thought he would write, however, it turned out to be a lot more fun than had been anticipated. The Chalk Line Killer, is the sequel to the first novel that was published in 2011. He presently resides in Windham, Maine.
Where to find Russell Warnberg online
Books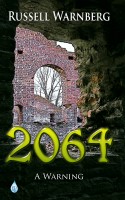 2064 A Warning
by

Russell Warnberg
It's the year 2064, and America has changed. To survive, everyone must remain vigilant and loyal to the community. Anyone straying from the official line will be eliminated either through prison camps or death. Ultimately, this is a love story where hope springs eternal. Will their love be enough? Robert and Celia hope so and their courage and struggle gives us great hope.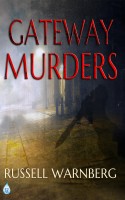 Gateway Murders
by

Russell Warnberg
Detective Isaac Trader was looking for a quiet little place to end a long distinguished career in Manchester. Unfortunately for both Trader and this quaint little berg, the trouble begins almost immediately. It starts with drugs and goes downhill from there.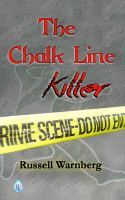 The Chalk Line Killer
by

Russell Warnberg
The Detective Cole Sullivan Series continues… Detective Sullivan and his team in Maine, join forces with Detective Tweed and his team in Minnesota, when murders begin happening in both states with the same MO. Each murder victim has a chalk line drawn around their lifeless body. People are being murdered. The police have very few clues and are running into dead ends trying solve the crimes.
Russell Warnberg's tag cloud