Ryan Barlow
Biography
Ryan Barlow is an American author, ghostwriter, and college professor. Ryan has been writing since he could use a crayon. He wrote his first book at the age of 3. It was a 50 page spiral notebook titled "A Compilation in Repetition", using loops which resembled cursive 'L's or 'O's or 'E's and sometimes 'I's, but it must have been cryptic and profound writings from within his burgeoning, complex mind. Ryan spent his youth in Applegate Oregon, and his formative years in Glendora, California, before baffling his future self and all of his relatives by majoring in criminal justice. Afterwards, he moved to Reno, NV, where he lasted only a few years before ending up back in California. This time it was in Ventura, where he worked as a surgical anesthetist and coached high school water polo.

He currently teaches veterinary science at Boston Reed University, and has a PhD in anthropology.
Books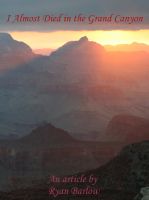 I Almost Died in the Grand Canyon
by

Ryan Barlow
(4.00 from 1 review)
Originally written as a travel blog for Backpacker Magazine, this article is the exciting story about how the author faced a wildlife attack while hiking Bright Angel Trail in the Grand Canyon. Poignant and harrowing, a must read for adventurers and armchair adventurers alike.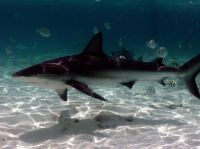 I Was Attacked by a Shark
by

Ryan Barlow
(3.67 from 3 reviews)
This article was originally a blog post that was reprinted in Caribbean Travel + Life Magazine. It's a fun little article. Enjoy.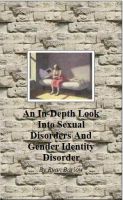 An In-Depth Look into Sexual Disorders and Gender Identity Disorder
by

Ryan Barlow
This is the perfect resource for anyone wanting information on sexual disorders or gender identity disorder. A wonderfully comprehensive study backed up by years of research.
Ryan Barlow's tag cloud