Brian Dillon
Biography
Raised Irish Catholic in Boston, attended Catholic school, learned little, went off to war, learned less, worked every day, volunteered, made mistakes, sinned, squandered, failed, lost faith, lost the girl, had regrets, blamed everyone, perished in weakness, looked at self, rose from the ashes. FTLM was a journey. It's theme; the practice of courage, honor and decency toward one's fellows, for each of us possess these qualities. It is our choice to practice or not, for choice comes with the package of life. America's Founding Fathers, King, Gandhi, Christ, Kennedy and those who choose to practice are those to whom we owe a debt. We are, with Divine Directive, inheritors of these qualities. Let us flourish in great character.
Books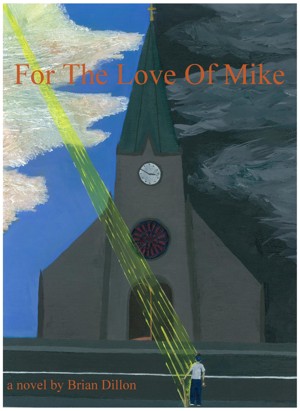 For the Love of Mike
by

Brian Dillon
Brian Dillon has fashioned a most lovable abuse victim into a ten-year-old Indy Jones. But in 1950's Irish Catholic Boston the enemies aren't Nazis but constant temptation, penalties for succumbing, and those waging war on sin to conceal their own. "For the Love of Mike" is a vivid account of Catholic school in the 1950's.
Brian Dillon's tag cloud