Sarah L Parker
Biography
Sarah L. Parker is an erotic fiction writer. Her experiences inspired her to want to rekindle the flames of desire within other women and so she began writing erotic fiction for the enjoyment of other women. Sarah focuses on contemporary, fun and light erotic fiction. She began by writing her first erotic fiction book based on her own travels to Hawaii and then wrote a book about romance in a hospital. She is working on multiple books published in the same style. She has published in other genres.

In her free time, Sarah also enjoys gardening, walking, going to the gym, traveling and of course, reading and writing erotic fiction. Through writing erotic fiction, Sarah wants women to be empowered and proud of their sexual prowess. Be proud to be a woman, be sexually and physically healthy, be happy and you will live a long and fulfilled life.
Books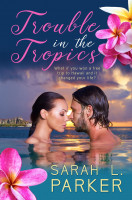 Trouble in the Tropics
by

Sarah L Parker
Join author Sarah L. Parker as she takes you on an exciting vacation in her first romance to tropical Hawaii. Be swept off your feet amid the sweet scent of the plumeria flower and the cooling breeze of the ocean.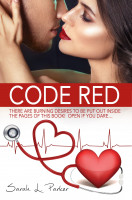 Code Red
by

Sarah L Parker
It is Andrea's first job as a medical intern in a busy Detroit hospital and the stress is intense. On top of that, an arsonist has attacked the hospital. Andrea gets trapped, and rescued by a very sexy pediatric surgeon. Their budding romance has to survive the arsonist, a plane crash and medical emergencies. Will the gorgeous doctor be able to keep Andrea alive and make her dreams come true?
Sarah L Parker's tag cloud