S.L. Partington
Biography
Author S.L. Partington is most comfortable writing Fantasy and Science Fiction, although she has been known to dabble in other genres as well. Her most recent accomplishments include the publication of her historical novella, The Piper, by Marion Margaret Press.

She lives in Edmonton, Alberta Canada and is the proud single mother of an amazing grown son currently serving in the Canadian military. While her son is away, she is owned by her feline child, Chirpa.
Books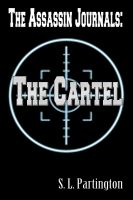 The Cartel
Gage Brassan, aka The Hunter, the galaxy's deadliest assassin hasn't killed anyone in over a year. He's settled down with his woman and adopted son on the Jaraslad space station. Life is quiet for a change. Until his world begins to unravel.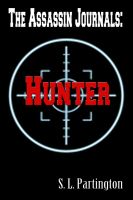 Hunter (The Assassin Journals)
Hired killers can't afford a conscience - it's bad for business. Assassin, Gage Brassan, is having a very bad year. An unexpected attack of conscience, an old girlfriend's betrayal, and a trip to prison are the catalysts for an explosion of memory that remind him of his military past and a promise left unfulfilled.
S.L. Partington's tag cloud