S D Amoako
Biography
ABOUT THE AUTHOR

S.D. Amoako was born in Ghana, West Africa married and has two children; and is living in the United States

She has always enjoyed the art of cooking. Her love and inspiration of it began at a young age when she helped her mother with grocery shopping and assisted with meal preparations in the home.

After 10 years of building a home-based business, S D Amoako (Stella) decided to reach a wider audience and wrote her first cookbook. This was published on January 15, 2016, and is titled How to Make Delicious Homemade Peanut Butter Soup with Chicken and More to learn how to go here:

Since then she has published a second book – Delicious Stew Recipes – How to Make Jollof Rice, How To Make Chicken Soup Step by Step From the Scratch

The purpose of Stella's books is to instill the art of cooking for anyone who has a love of food or a desire to learn how to cook tasty and traditional African recipes. Stella looks forward to seeing her scrumptious recipes featured in restaurants menus.

Believing that it is never too late to continue in education, Stella is now attending community college to study , writing and grammar so that she can improve her life and the lives of others.

In addition to being a student, she is also a care partner, mother, and wife, now passing on her cooking skills to her own children.

When she isn't cooking, working or writing great cookbooks, Stella enjoys reading. Her favorites are the Bible and anything to do with business.
Books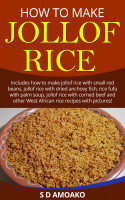 How to Make Jollof Rice
by

S D Amoako
Learn how to make a variety of irresistible jollof rice dishes.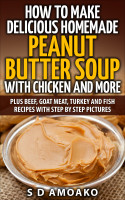 How To Make Delicious Homemade Peanut Butter Soup With Chicken and More
by

S D Amoako
Delicious homemade peanut butter soup recipes with step by step directions and pictures.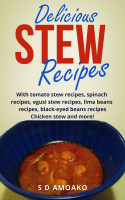 Delicious Stew Recipes
by

S D Amoako
You will love these delicious stew recipes including tomato stew recipes, spinach recipes, egusi stew recipes, lima bean recipes, black-eyed bean recipes and more.
S D Amoako's tag cloud