Sadik Yalsizucanlar
Biography
Sadik Yalsızucanlar was born in 1962 in Malatya. After completing his elementary and secondary education in the same city, he finished Dortyol Deneme High School. He studied at the Faculty of Social and Administrative Sciences Department of Turcology at Hacettepe University and received his degree in 1983. He worked as a teacher and a Publisher for some time until he began to work for TRT, the Turkish Radio and Television company, as a producer and he has maintained his career in this area up to the present day. Since 1980, he has been writing short stories, essays, tales, novels, research & study works, film scripts and newspaper articles.
Books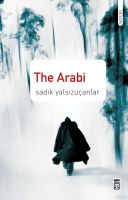 The Arabi
by

Sadik Yalsizucanlar
"The Arabi" is a story of adventures in whipping sands and blistering heat. A titanic thinker and scholar who spent his days drifting through the world and writing his meditations, Muhyiddin Ibn Arabi is the Leonardo da Vinci of the East. This book combines his explorations and wanderings across the planet with his philosophical explorations and wanderings across the soul and the mind.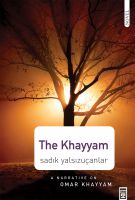 The Khayyam: Love & Life & Spirit
by

Sadik Yalsizucanlar
A novel telling the story of the poet Omar Khayyam, "Khayyam" harnesses a literary oblivion into a slim volume. Yalsızuçanlar a narrow spiral staircase downward into the mind of one of the great geniuses of the east. In a cryptic style of cutting-edge Turkish literature, this text becomes more complex as subtleties which were previously lost in the corner of the reader's eye are illuminated.
Sadik Yalsizucanlar's tag cloud