Samantha Summers
Biography
Born in London, an only child with an overactive imagination, Sam spent much of her childhood telling ghost stories to her younger cousins and dreaming about far away places. She graduated university with a BA in marketing, but it wasn't long before her passion for storytelling and travel got the better of her. She currently lives in Sydney, Australia, where you'll probably find her hidden away in the corner of a park somewhere - writing, reading, dreaming or watching movies on her iPad. She loves everything spy and assassin and has a slightly unhealthy obsession with Star Wars, mainly Darth Vader.
Where to find Samantha Summers online
Books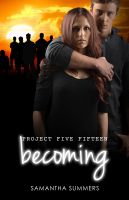 Project Five Fifteen #3 - Becoming
by

Samantha Summers
(5.00)
I used to exist in darkness. I used to seek out death. Then a light found me and pulled me into the world. It was bright, blinding and pure and for a fleeting moment I thought I was being given a second chance; a chance at life. Then Stephen Barker killed my friends and everything changed. I'm not sure if it's love or vengeance that drives me now. Either way, it seems the darkness wants me back…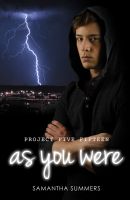 Project Five Fifteen #2 - As You Were
by

Samantha Summers
(4.67)
Project Five Fifteen - Book #2 For every choice, there is a consequence... Ronnie and Kalen are finally together, living their life in secret under the radar of the people who want Kalen dead. But when a visit from an old friend sends Kalen away on a rescue mission, Ronnie finds herself plunged back into the world of Project Five Fifteen quicker than she ever thought possible.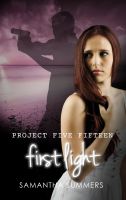 Project Five Fifteen - First Light
by

Samantha Summers
(4.75)
A government experiment. Five teenage boys on the run. An innocent young girl. When Ronnie Rose meets the handsome and alluring Kalen Smith, she can tell there's something he's hiding - something dangerous. But in trying to uncover his secret, Ronnie is plunged into a terrifying world she isn't prepared for... and the consequences could be deadly. Can we choose who we fall in love with?
Samantha Summers' tag cloud