Sander Lam
Biography
In 1984, I graduated in mathematics and physics at the University of Utrecht, the Netherlands. Since then I work in IT. I'm always looking for viewpoints that make the world around me understandable.

In "Secrets of The Rainbow", I explain how the rainbow arises. Also, I discuss several questions that easily arise when you think more deeply about the topic. Little knowledge of mathematics or physics is required to understand the explanation. A sound interest in the subject is sufficient.

After reading "Secrets of The Rainbow" you will feel enriched by some pearls. The information in this booklet is not indispensable, but gives some extra color to the world around you.

--

Ik ben in 1984 aan de universiteit van Utrecht afgestudeerd in de wis- en natuurkunde. Sindsdien werk ik in de automatisering. Ik ben altijd op zoek naar gezichtspunten die de wereld om me heen begrijpelijk maken.

In "Geheimen van de regenboog" leg ik uit hoe de regenboog ontstaat. Ook ga ik in op enkele vragen die al snel rijzen als je wat dieper over het onderwerp nadenkt. Om de uitleg te volgen is nauwelijks kennis van wis- of natuurkunde nodig. Een gezonde belangstelling voor het onderwerp is voldoende.

Na het lezen van "Geheimen van de regenboog" zult u het gevoel hebben dat u enkele parels rijker bent geworden. De kennis uit dit boekje is niet onmisbaar, maar geeft toch extra kleur aan de wereld om u heen.
Books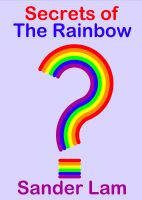 Secrets of The Rainbow
by

Sander Lam
How does the rainbow arise? Why is the order of colors in the second rainbow opposite to that of the first? Is there a third arc? What are supernumerary rainbows? All these questions are discussed in understandable language. The explanation is supported by clear pictures. For connoisseurs there are some mathematical calculations at secondary-school level.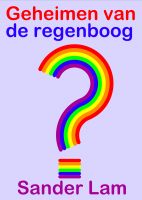 Geheimen van de regenboog
by

Sander Lam
Hoe ontstaat de regenboog? Waarom is de kleurenvolgorde van de tweede regenboog tegengesteld aan die van de eerste? Is er ook een derde boog? Wat zijn overtallige regenbogen? Al dit soort vragen worden besproken in begrijpelijke taal. De uitleg wordt ondersteund met duidelijke plaatjes. Voor de fijnproever zijn er enkele wiskundige berekeningen op middelbare-schoolniveau.
Sander Lam's tag cloud