Sara Trimble
Biography
I'm an aspiring writer who's just published my third book. I write paranormal romance, short story erotica and multiple genre flash fiction. I have five children and just celebrated my first wedding anniversary with my husband in Oct 2012. When I'm not writing, I spend time outdoors, fishing, hunting, going to the river, and watching my son play sports and my daughter do gymnastics.
Where to find Sara Trimble online
Videos
Heart Over Mind Movie Trailer
Here's the movie trailer, created for the paranormal romance Heart Over Mind.
Books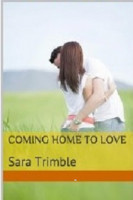 Coming Home to Love
by

Sara Trimble
Twenty years ago, Jennifer left her hometown amid a cloud of anger, betrayal and family secrets. Now, she's returning with her teenage daughter and secrets of her own. All she wants is a fresh start and the chance to get her life under control. Jordan Taylor wants a chance too. A chance to explore the feelings he'd developed for Jennifer when they were teenagers. First, he has to solve a mystery.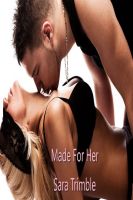 Made For Her
by

Sara Trimble
Marcy Phillips uses an elite company to find the man meant just for her. Physically, emotionally, and sexually. Chase Brudain is everything she wanted and more. After one night at his sexual mercy, she realizes love can be found when least expected.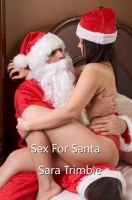 Sex for Santa
by

Sara Trimble
Naughty girls beware. Santa's coming to collect payment if you want to be put back on the nice list.
Sara Trimble's tag cloud