Sassy Sue Abbott
Biography
Sassy Sue Abbott lives in Florida with her housemates, stray and rescued kitties. She's lived in Georgia, Washington DC, Germany, Africa, and Alaska, places that flavor her saucy books and stage her character JANICE BROWN'S romantic mystery adventures. She likes to bird watch, hunt wildflowers, and eat her way across the US and around the world. Sassy loves to fall in love.
Books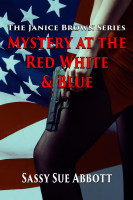 Mystery at the Red White & Blue
by

Sassy Sue Abbott
When Janice walks away from the kitchen with dead bodies on the floor in the Russian Chateau, Charlie's team celebrates. She has eliminated the Agency problems in Moscow. Charlie's crew has to consider that Bonnie is the target and they've overlooked critical details. But what and why?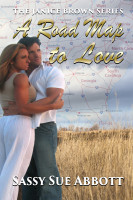 A Roadmap to Love
by

Sassy Sue Abbott
. Janice and Baby Kittie wake to loud banging on her hotel room door. When she opens the door, Charlie's friend, Miller, gives her the news that Charlie's been shot and has bleeding chest wounds. Charlie is a man with a mysterious military past who dumped her at an island bed-n-breakfast near Key West ten years ago.
Sassy Sue Abbott's tag cloud