Norman Savage
Biography
I was born into a crazed Jewish family, 1947, and raised in Coney Island. I became a diabetic in 1958 and insulin dependent two years later; five years after that I was to begin what would be a 45 year journey as a junkie, writer, lover, thief, scholar, asshole and idiot to myself and all those I came in contact with. I split from confines of my home early on and, when cutting school, found myself in Greenwich Village where I met and fell in with those also outside the rules of boredom and adopted a lifestyle that deceived me into thinking I could ever really escape myself.
Where to find Norman Savage online
Books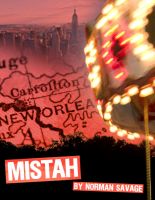 MISTAH
by

Norman Savage
MISTAH is a visceral and visual tale of a young man from Coney Island who falls in love with a black, Creole woman from New Orleans. Each is on a journey from their dysfunctional upbringings on the road to self-discovery. It encompasses the turbulence and coming of age in the 1960's, the belief in love and ideals, and the slow, hard won knowledge that life has a price for all of us.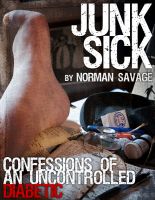 Junk Sick: Confessions of an Uncontrolled Diabetic
by

Norman Savage
(5.00 from 2 reviews)
I've lived a life of madness and mayhem. I've had diabetes for 50 years and have been addicted to one substance of another for 45 of those years. It has been a beautifully joyful and painful schizophrenic ride: drugs, booze, women, music, writing, and learning with each new success or defeat. This memoir tries to come to grips with all of life's fractures and contains everything--even you.
Norman Savage's tag cloud