Scott J. Callaway
Biography
Scott J. Callaway was born and raised in the small Maritime fishing community of Escuminac, New Brunswick. As a child, his most despicable moment was when he left his sister for dead in a hole in the snow while trying to escape the evil clutches of a talking doll. Because seriously… That thing was scary! It was that moment when he realized he could never be a hero, and would have to settle with writing about them instead. Currently, he and his wonderful wife and beautiful daughter live by the sea with a cat who loves to sing for her breakfast whether they like it or not. He draws energy from peace and quiet and values the stillness of a room while enjoying a good book. His dream is to someday be able to share all the things he makes up in his head with the world.
Where to find Scott J. Callaway online
Books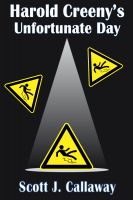 Harold Creeny's Unfortunate Day
by

Scott J. Callaway
(4.00 from 4 reviews)
Life's an adventure waiting to reward those determined to discover its pleasures! But Harold Creeny is having none of it. There are germs and dangers waiting to happen around every corner. He couldn't be expected to daily risk his life like the rest of the careless inhabitants of the world. Well... until the fate decides to kick his ass without his permission, that is.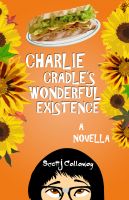 Charlie Cradle's Wonderful Existence: A Novella
by

Scott J. Callaway
(5.00 from 2 reviews)
Charlie Cradle's life was going nowhere fast. Being awkward and shy made it difficult getting out, so she believed virtual sunshine from her video game world was enough for her. But one day, all of that changed when she was challenged to live a more fulfilling life by someone at her mundane telemarketing job. That's when she meets an unlikely love interest, who just so happened to be a wizard.
Scott J. Callaway's tag cloud