Scott Langrel
Biography
I was born and raised in Big Stone Gap, Virginia, a town nestled in the mountains of Appalachia. Which, by the way, is pronounced "apple-atcha", not "a-puh-lay-shua". My favorite TV shows as a kid were "Kolchak: The Night Stalker" and "Night Gallery" with Rod Serling. I was also drawn to books with larger-than-life heroes such as Doc Savage and Robert E. Howard's Solomon Kane. I was (and still am) a big X-files fan, along with Lost, Supernatural, and The Walking Dead.
I prefer horror and thrillers where there is a real, supernatural villain as opposed to psychological horror, and I try to incorporate such characters into my stories.
Books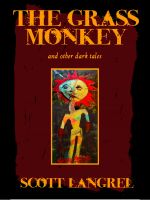 The Grass Monkey and Other Dark Tales (A Finn McCoy Paranormal Prequel)
by

Scott Langrel
Five stories of horror and suspense from the foothills of the Appalachian Mountains. Travel to lonely and desolate Shallow Springs, Virginia, where unearthly evil lurks behind every tree and rock. This collection includes The Otter King, the first adventure of paranormal handler Finn McCoy and the prequel to Homecoming: A Finn McCoy Paranormal Thriller.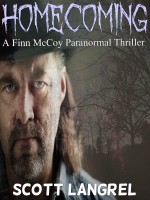 Homecoming (A Finn McCoy Paranormal Thriller #1)
by

Scott Langrel
Follow the adventures of Finn McCoy, paranormal handler extraordinaire, as he attempts to save his hometown of Shallow Springs, Virginia from an unstoppable evil as ancient as the Appalachian Mountains themselves.
Scott Langrel's tag cloud