Shane Allison
Biography
Shane Allison is the editor of Hot Cops, Backdraft, College Boys, Gay Quickies, and Homo Thugs. His stories have been published in Best Gay Erotica, Ultimate Gay Erotica, Dorm Porn 2, Best Black Gay Erotica, Cowboys, Best Gay Bondage, Truckers, Surfer Boys, Sex by the Book and dozens of other tawdry anthologies. His first volume of poetry, Slut Machine is out from Queer Mojo an imprint of Rebel Satori Press.
Where to buy in print
Books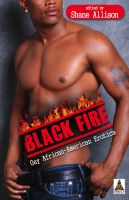 Black Fire: Gay African-American Erotica
by

Shane Allison
Black Fire celebrates the heat and power of sex between gay black men: from rude B-boys and gorgeous thugs, to button-down business tycoons having a late boardroom romp, the worshippers of heavenly brawn, and the devoutly religious in their forays through the subterranean grottoes of the world...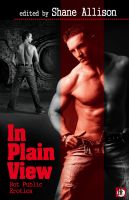 In Plain View: Hot Public Erotica
by

Shane Allison
In Plain View turns up the heat with simmering tales of sex in the riskiest of locales.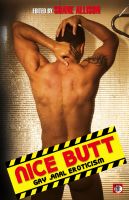 Nice Butt: Gay Anal Eroticism
by

Shane Allison
Nice Butt: Gay Anal Eroticism features some of the hottest butt erotica stories around from today's hottest erotica authors. From toys to teasing, spanking to sporting, some of the best gay erotica scribes celebrate the hottest and most creative in new erotica.
Shane Allison's tag cloud