Sharday Cage
Biography
Sharday Cage lives and works in Chicago, Illinois. She is a gifted poet who has received many international and national praises for her poems, which extend way past any racial borders. It doesn't matter if you are black or white, you can understand what it means to struggle and understand your place in the world. This universal theme is what Sharday grew up knowing and experiencing first hand, as she has put herself through school and many jobs in order to find her true passion with writing. Sharday is also one of the friendliest people you will ever meet, and if by chance you do meet her, she will talk your ear off about anything and everything. Truly engaging, Miss Cage is as visceral and important a poet as ever to emerge in the past decade.
Where to find Sharday Cage online
Books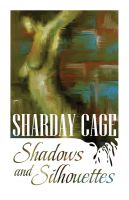 Shadows and Silhouettes
by

Sharday Cage
Sharday for the first time really opens up her own personal life in a very vulnerable and intimate way where every poem is her experience and her story. This collection of prose is a standout because she is able to take the painful and troubling memories and experiences and communicate it to her readers in a beautiful way. The beauty existing in the pain is the revelation that she is free.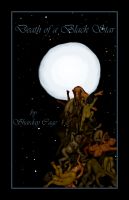 Death of a Black Star
by

Sharday Cage
Drawing from her African heritage and pulling from her Chicagoan upbringing, Sharday provides passionate prose and rhymes about what it's like to be black and living in America while having dreams of Africa. Along with this, her words debate what it means to be troubled by life, to be inspired by love, and most of all, to shine bright as a black star.
Sharday Cage's tag cloud