Sharon Stewart
Biography
Sharon Stewart is a Star Child, born in 1960 who has come to Earth to help humanity straighten out the mess currently being experienced. Her ET, Ivo who she channels, has warned her of the danger humans are in on Earth, as negative forces will have manipulated them into a position of slavery unless they wake up now and take action. In her book, "What You Need to Know Now," primarily a channelled work with Ivo, Sharon discusses the pain of trying to fit in to a world that needed her to remain different, and then eventually discovering the man who had been guiding her and nurturing her for so many years. Inquisitive by nature, she attempts to get the real truth behind humanity's history, the purpose of the animals on Earth, life on other planets, and more.
Where to find Sharon Stewart online
Books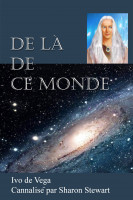 Au delà de ce monde
by

Sharon Stewart
308/5000 Êtes-vous un travailleur de la lumière essayant de comprendre pourquoi vous êtes ici sur la terre et comment vous pouvez aider l'humanité? "From Beyond this World", est un livre d'Ivo du Vegan Star System, canalisé par Sharon Stewart, qui commence à la base des éclaireurs et qui décrit le processus de l'Ascension qui se produit maintenant sur terre.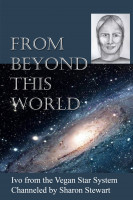 From Beyond this World
by

Sharon Stewart
Are you a lightworker trying to figure out why you are here on earth and how you can help humanity? "From Beyond this World," is a book by Ivo of the Vegan Star System, channeled by Sharon Stewart, that starts at lightworker basics and works up to describing the current Ascension process occurring now on earth. All your questions are answered in this book!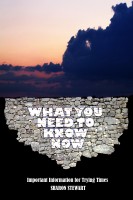 What You Need to Know Now
by

Sharon Stewart
"What You Need to Know Now," is channelled by Sharon Stewart who channels Ivo, from an advanced race of human ETs in the Vegan star system. Ivo warns of the threat of world domination, tells of the coming 100 years on Earth and explains the role of Gaia, the animals and who created the pyramids, among other things.
Sharon Stewart's tag cloud