Shayla Morgansen
Biography
Shayla Morgansen – author of Chosen, Book One of The Elm Stone Saga – is a writer, primary school teacher and sometimes blogger. She is one of those seemingly normal people you eventually edge away from at parties because once you get her started on the topic of her storytelling, she gets talking about how she perceives her characters to be real people, somewhere, in some other universe. She started writing The Elm Stone Saga in her teens when she found the names Aristea and Renatus in a names origin book. She has a background in drama and new age, both of which influence her writing choices. She is a graduate of Griffith University and has worked in numerous early childhood settings, where her enthusiasm for language and all things magical can be put to good use. Originally from Masterton, New Zealand, Shayla now resides in Brisbane, Australia with her cat and a very overfull bookshelf.
Books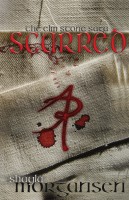 Scarred
by

Shayla Morgansen
Sometimes we survive unscathed. Other times we are left scarred. Following an unforeseen attack, the White Elm council is depleted but even more determined to find and prosecute their former member, Lisandro, and his followers. Suggestions of a spy within the council ranks, however, cast doubt and suspicion every which way, and trust is suddenly a commodity no one wants to afford.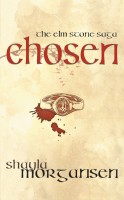 Chosen
by

Shayla Morgansen
Chosen is an urban fantasy novel and is book one in The Elm Stone Saga. The White Elm council has governed the magical societies of the world for centuries, keeping the peace, leading the way of the light, but when popular and powerful Lisandro announces his intention to leave the council, a line is drawn in the sand.
Shayla Morgansen's tag cloud