S.W. Spooner
Biography
Sher Watts Spooner lives in Oak Park, IL, and has spent her career as a newspaper reporter and editor on one national weekly and three daily newspapers. She is now a freelance editor and writer as well as a contributing editor at Daily Kos, a leading national political website. An admitted political and media junkie, she also runs a website, politicalmurder.com, in which she blogs about politics and media and offers a daily changing "political murder of the day," ranging from assassinated politicians to historical massacres to murdered civil rights leaders. Check it out, or look for highlights on Facebook and Twitter. Follow us on Twitter: @SherSpooner. And find out how to buy more upcoming books in the Political Murder series.
Where to find S.W. Spooner online
Series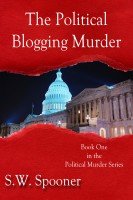 Books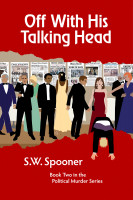 Off With His Talking Head
by

S.W. Spooner
When a conservative pundit known in Washington for his drinking and lecherous ways dies, everyone assumes it's a heart attack. But environmental activist Laura Delaney and reporter David Wainwright suspect murder. As they examine suspects and motives, they discover a political bribery scandal and find a way out of the political correctness mess for the Washington Redskins. Involving potatoes.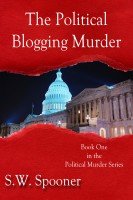 The Political Blogging Murder: Book One in the Political Murder Series
by

S.W. Spooner
After environmentalist Laura Delaney finds a body backstage at a political trivia contest, she teams up with Washington political reporter David Wainwright to search online through social media and the political blogosphere to find out who committed the murder — and why. Along the way, she sees firsthand the foibles of the Beltway media and explores political extremes.
S.W. Spooner's tag cloud