S. L. Davis
Biography
Sherman Davis, S.L. Davis AKA. Twinoganza is an american underground Hip hop artist, songwriter, producer, beat maker, poetry, author, artwork cover, soap maker, painter and t-shirt designer (the list goes on.) from Chicago, Illinois.
Where to find S. L. Davis online
Books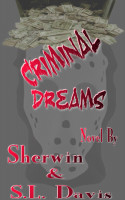 Criminal Dreams
by

S. L. Davis
Four best friends Dunkin, Tiger, Stoney and Crunch wanted nothing but the best after being released from foster care. They quickly learned the streets in and out and petty hustled to stay alive. They caught their big break after meeting (Street King) Cash, a well known millionaire who put them on his team and taught them how to make money being stick up kids.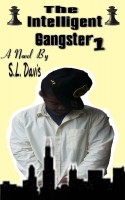 The Intelligent Gangster 1
by

S. L. Davis
Being homeless on these streets isn't a good thing to Dan, when he comes from a wealthy home of good foster parents. After the death of his parents, and forced to live on his own, He learned quick and fast how to maneuver through the streets full of killers and crooks, (vultures.) He gets himself into trouble with a known street gang "The Leopards" for dipping in nation business.
S. L. Davis' tag cloud